By Terry Coffey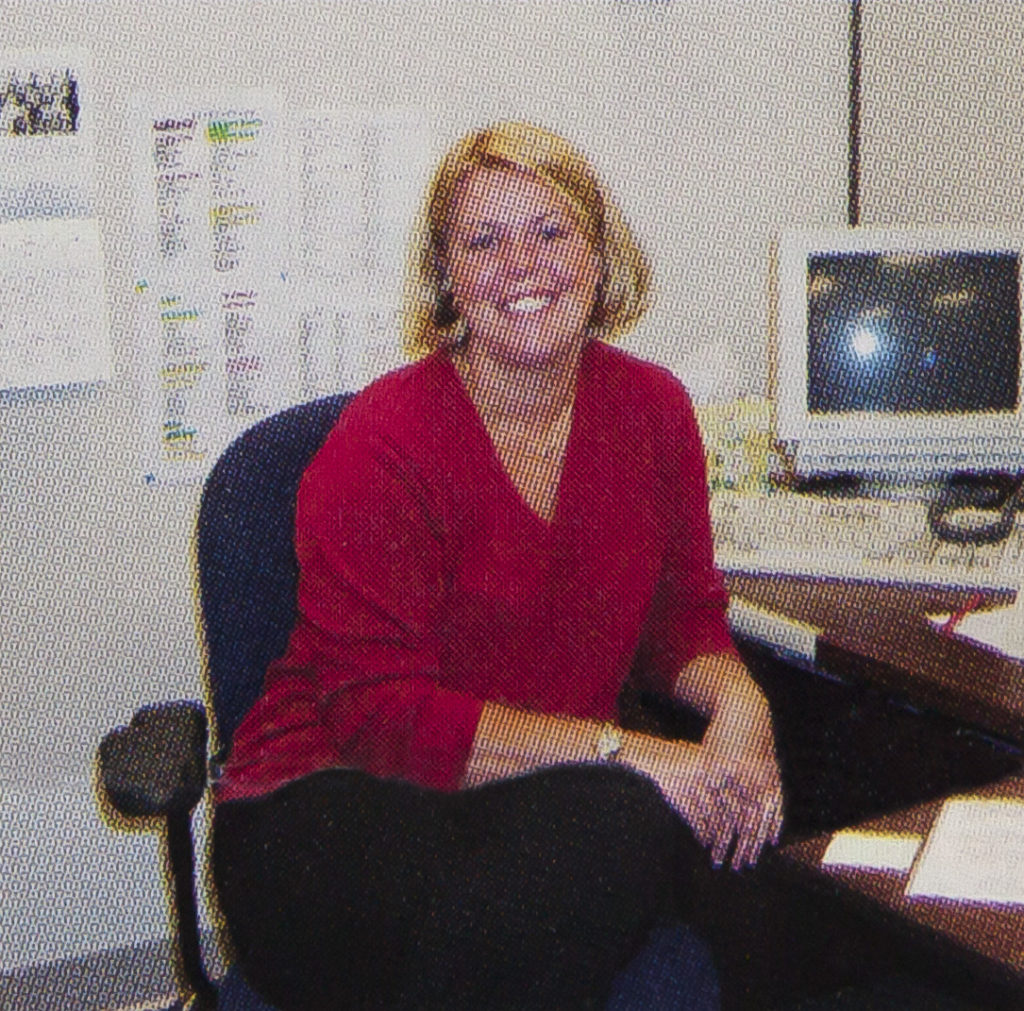 Amy Madden and I started at Draper almost the same week back in 1999. I was starting a second career and in my mid-thirties. Amy was just out of college, and starting hers as a Regional Sales Manager. I remember thinking how young she was, and also how dedicated. Over the years she's accomplished quite a bit with Draper. Now she can add being a top talent in the custom integration industry to the list. Amy is among those recently named a Top Talent Under 40 by Technology Integrator Magazine.
Amy Madden then: on the job in 1999.
"When I started Draper at 22 as a RSM, I was doing what I thought was my 'ideal" job," Amy recalls. "That 'ideal' has changed over the years, just as I have. In a lot of ways, I have grown up at Draper, having been there almost half my life."
17 years later, Amy has added several groups of letters after her name, including MBA, CTS, LEED®AP, and ISF. Over the years she's also managed Draper's industry-leading line of projector and custom lifts, taken on management functions and last year was named the company's Residential Market Manager.
"One great thing about Draper is the stability and …read more
From:: House of Worship Category