By Terry Coffey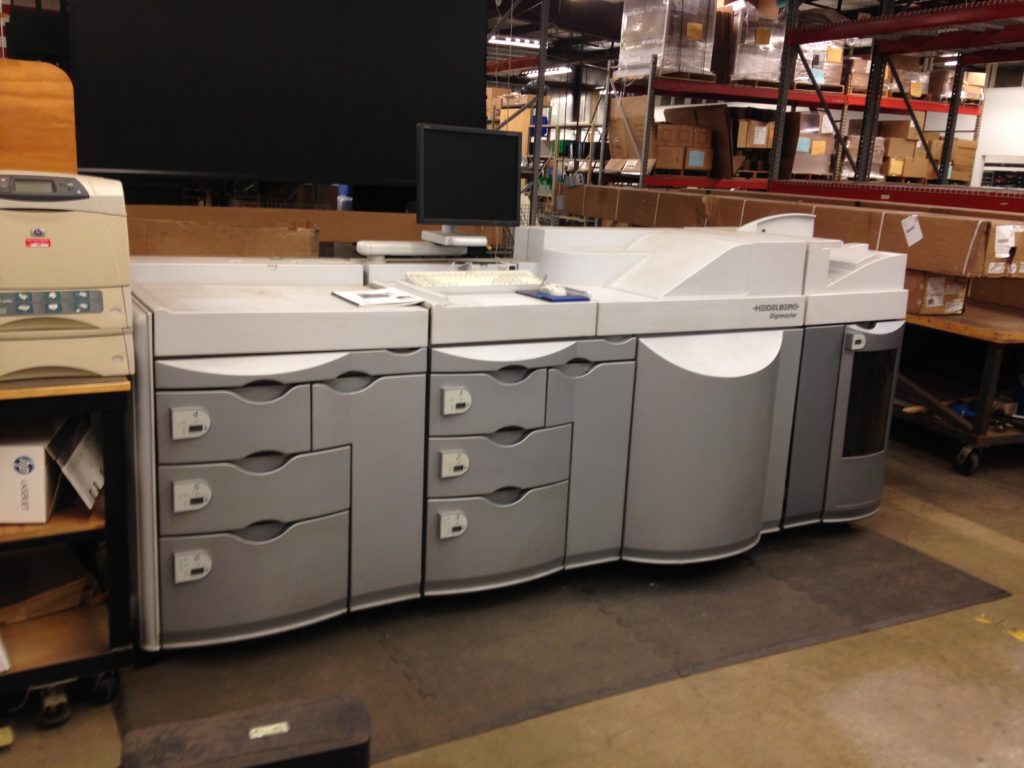 This past month we marked a watershed moment for Draper literature, and our marketing department in general. That moment was the installation of a new digital color printer.
Our old Heidelberg black and white printer, waiting to be packaged and sent away for good..
For years, Draper has been known for the quality of our literature—catalogs, flyers, brochures, etc. However, we found ourselves needing to print less and less, and the world grew accustomed on getting information emailed or finding it online.
About 10 years ago, Draper moved our black and white printing in-house. We purchased a Heidleburg battleship of a printer, and churned out things like installation instructions and other technical documentation. Based on our success with that on-demand approach, and the dwindling demand for traditional printed materials, we decided look into expanding our capabilities in this area.
Now the old Heidelburg has been wrapped up and is gone, replaced by a spanking new digital printer from Ricoh. Our new printer allows us to print color marketing materials as well as black and white technical documents—and all at the same quality you've come to expect from Draper.
"OK" I can hear yourself asking, "that's all great for you guys but why do I care?"
That's …read more
From:: House of Worship Category